Roofing Contractors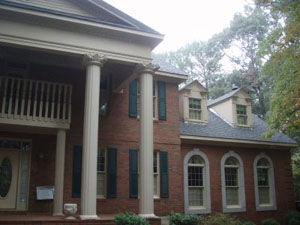 Find a Roofing Contractor in Macon, Perry, Warner Robins & Beyond
Having a roofing contractor you can trust in Macon, Perry, Warner Robins, and throughout Central Georgia, is extremely important. At AWT Vinyl, our team of highly trained and experienced roofing specialists are equipped to handle any roofing job – regardless of whether you need to fix a leak, weatherproof the roof, or you're in the market to replace the entire roof.

Our roofing contractor teams are highly trained in industry leading repair and replacement techniques and have extensive experience working with a variety of roofing materials. Furthermore, AWT Vinyl is certified by the respected Building Performance Institute (BPI) to assist homeowners in the area with improving their home's energy efficiency. One of the areas of the home most prone to deterioration and subsequent energy transfer is the roof. By having a roofing contractor inspect the home and identify areas of concern, necessary repairs can be made and energy loss can be minimized.

In addition to our expertise in roofing services, we also offer a variety of home remodeling products, including:
Replacement windows
Sunrooms
Gutters
Solar fans
Insulation
And much more
The best way to learn more about the advantages of roofing and our other products and services from AWT Vinyl is to contact us and schedule a consultation with one of our roofing contractors. We'll be happy to inspect your roof to determine what kind of repairs or replacement you require. We can also provide you with a quote for your repairs and estimate a timeline so you have all of the information you need to make the right decision for your home.