Windows for Homes in Macon, Georgia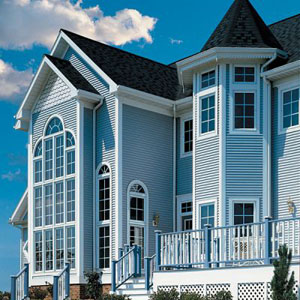 Whether you're looking to purchase windows for your brand new home in Macon or need to replace old, leaky windows at your family estate, AWT Vinyl has you covered. In addition to being a beautiful improvement to your home, our windows offer significant energy efficiency benefits, which means lower monthly utility bills for you and a marked reduction in your carbon footprint – something that everyone can agree is a good thing.

One of the most popular products we offer is our ENERGY STAR-rated, vinyl windows. These windows are built to meet stringent guidelines for efficiency outlined by the United States Department of Energy (DOE), and are built to last. Unlike wood and aluminum frames, our vinyl windows won't rot, fade, require frequent painting or need extensive maintenance.

Some of the other advantages of new replacement windows from AWT Vinyl include:
Improved temperature regulation – Vinyl windows reduce the transfer of heat into and out of the house, which makes regulating the temperature easier and lengthens the lifespan of the central cooling and heating unit.
Easy operation – Each window will open and close easily, which isn't always the case with older windows.
Value – New windows can add significantly to the home's overall property value.
Increased safety – Replacing broken or malfunctioning windows is an important investment into your home's safety and protection from intrusion.
For nearly two decades, AWT Vinyl has built a reputation of offering durable, attractive home remodeling products including windows, vinyl siding, insulation, gutters and more. We are locally owned and operated, and take great care to ensure that each project is completed to our customer's expectations in a timely manner. Simply put, when you bring your businessto AWT Vinyl, you can expect the best products, buyer experience and services in the Macon area. To learn more about our each of our products and energy efficient windows, contact AWT Vinyl today to schedule a consultation with one of our extremely knowledgeable sales representatives.