Energy Efficient Windows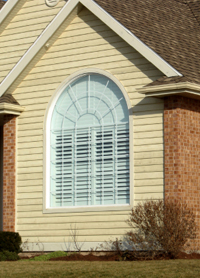 Energy Efficient Windows in Macon, Warner Robins, Perry, Centerville & Throughout Middle Georgia
Energy efficient windows from AWT Vinyl are a practical and cost-effective way to lower your utility bills and reduce your carbon footprint. These days, energy efficiency is something we hear a lot about. People are more mindful of their consumption than ever before, and we are all looking for ways to cut our bills and reduce our energy consumption. One great way to do this is to install energy efficient vinyl windows in your home or business in Fort Valley, Marshallville, Perry, or anywhere else in central Georgia. In addition to being a beautiful complement to your home's exterior, our vinyl windows are ENERGY STAR rated and designed specifically to reduce the transfer of heat into and out of your home.

To receive an ENERGY STAR rating, the replacement windows are required to meet stringent energy efficiency standards that have been outlined by the United States Department of Energy. These windows are extremely strong and insulated, which prevents heat from entering the home in the summer and escaping during the winter. This makes it significantly easier to maintain your home's temperature and requires your climate control system to work less often and more efficiently. The result is lower utility bills – something we can all appreciate.

Yet, energy efficient windows aren't the only way that AWT Vinyl can reduce your carbon footprint. As middle Georgia's only Building Performance Institute (BPI) certified professionals, we have the skills necessary to complete home energy efficiency and weatherization retrofit work. We offer our customers a 15-point energy audit to diagnose areas where energy efficiency might be improved and offer a variety of remodeling services to meet the client's needs and expectations.

AWT Vinyl is also equipped to expertly perform a variety of home improvement projects, such as installing:
• Gutters and gutter protection
• Vinyl siding
• Roofing repairs
• Sunrooms
• Glass rooms
• Insulation

To learn more about our energy efficient windows and to schedule a completely free in-home consultation or complete energy audit, contact AWT Vinyl today.