Half Round Gutters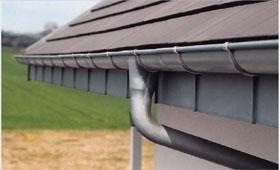 Gutters from traditional times!!
Gutters from more traditional times!! Elegant, charming, historical and craftsmanship are just a few words that come to mind. Half round gutters represent a bygone era; a time when gutters were a warm addition - an accent - to any home.

Click here to get an estimate on our excellent Traditional Style Gutters!