Vinyl Four Track Vinyl Windows
Add more livability to your screened porch, deck, gazebo with AWT Vinyl's Sliding Panels. Theyre versatile, attractive, rugged and easy to adjust. Open, they let in the breeze while screening out insects and debris. Closed, they provide protection from summer sun and changeable weather.

Because AWT Vinyl's Sliding Panels are uniquely designed and custom-made, they offer you advantages no other style of vinyl enclosure can match. They can be custom-sized to fit existing openings without expensive re-framing.

AWT Vinyl Siding's Vertical Four-Tracks adjust in seconds to open up 75% of the window area to the outdoors. AWT's Side Sliders provide floor-to- ceiling views and ventilation. And our rugged vinyl glazing is lighter in weight than glass, making panels easy to operate and remove.

Season to season, youll get more comfort and enjoyment from your outdoor living area when its protected with AWT's Sliding Panels, sold through independent distributors.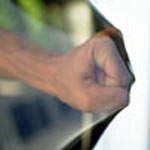 Attractive Side Slider Panels For a wide-open look, nothing beats the Side Slider. Available in two- and four-track versions, these full-length panels move back and forth at the touch of a finger on corrosion-free nylon rollers, then latch securely in place. They can also be lifted out easily for storage or cleaning, and ordered in tinted colors for comfort control.
Click here to request an estimate!