Insulation Contractors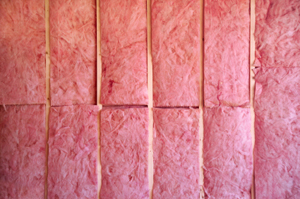 Insulation Contractors for Customers in Macon, Warner Robins, Perry, Fort Valley, & Throughout Central Georgia
The insulation contractors at AWT Vinyl have provided the people of Georgia with excellent service since 1991. As part of the community, we take our job very seriously. We want our customers to be happy and to spread the word about our good work – it's the best type of advertising. The decision to install additional insulation in the home can be made for a number of reasons. Perhaps you are worried about the energy efficiency of your home and want a practical way to lower your utility bills or maybe it just always seems hot in your house and you're tired of it. Whatever the reason, our insulation contractors are standing by to help.

At AWT Vinyl, we are proud to feature eShield insulation. This radiant heat barrier is preferred by countless homeowners across the country because it is guaranteed to reduce utility bills by at least 25 percent. This foil home insulation is installed on top of existing insulation by our contractors and is especially effective in the home's attic. By reducing the transfer of radiant heat, it is easier to keep homes cool in the summer and warm in the winter and extends the life of the climate control system because it doesn't have to work as hard to regulate temperature. Furthermore, eShield is eligible for a number of state and federal tax credits, making insulation installation even more affordable.

AWT Vinyl offers a variety of remodeling services, including:
Roofing
Gutter replacement
Vinyl siding installation
Replacement window installation
Sunroom installation
To learn more about all of our products and services available to homeowners in Perry, Fort Valley, Centerville, and throughout Georgia, contact AWT Vinyl today. Our insulation contractors are happy to visit your home for an assessment at your request.