Home Insulation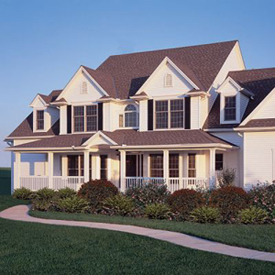 Home Insulation Installation in Byron, Centerville, Fort Valley, Macon, Vienna, Warner Robins & Other Middle Georgia Locations
Home insulation keeps your home cool in the summer and warm in the winter because insulation limits the flow of heat into and out of the home. Most people think of insulation as the pink fiberglass that is installed in the attic, but home insulation is extremely important in the home's walls and basement as well. Proper insulation installation increases energy conservation, which reduces homeowners' carbon footprint, limits utility bills and extends the life of climate-control systems. At AWT Vinyl, our licensed and insured contractors are experts in insulation installation and increasing energy efficiency. As the only Building Performance Institute (BPI) accredited contractors in the area, our staff is equipped to carefully inspect the home to determine ways to further reduce energy consumption.

One excellent way to prevent heat transfer is with eShield home insulation. This radiant heat emissions barrier can be installed on top of existing insulation and is guaranteed to reduce the homeowner's utility bill by 25% or more. The combination of existing home insulation and this revolutionary radiant barrier prevents up to 97% of heat transfer in the home, which means cooler homes in the summer and warmer home in the winter – something every Georgian can appreciate.

By preventing heat transfer, home insulation reduces utility bills and also extends the life of the climate control system because it doesn't have to work as hard to maintain the home's temperature. Furthermore, eShield home insulation qualifies for federal and state energy tax credits, which makes installation all the more affordable.
In addition to home insulation installation, AWT Vinyl is proud to offer:
Remodeling
Sunroom installation
Glass room installation
Leaf Relief installation
Vinyl siding installation
Whether you're building a new home in Macon, or looking for an affordable and practical way to reduce your utility bills in Vienna, eShield home insulation from AWT Vinyl is an excellent choice. Call today for more information and to schedule a free estimate from one of our experienced insulation contractors.