Insulation Installation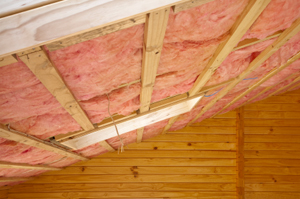 Installing Insulation in the Attic of Middle Georgia Homes in Macon, Warner Robins, Perry & Throughout Central Georgia
When most people think of insulation, they picture the scratchy pink fiberglass in their attic. This is only one type of insulation. At AWT Vinyl, we specialize in the installation of eShield insulation – a radiant barrier that prevents heat emissions, which keeps homes cooler in the summer, warmer in the winter, and utility bills lower year round.

Perhaps the most notable benefit of eShield insulation is its energy saving qualities. As the area's only Building Performance Institute (BPI) certified contractors, we offer a completely free 15-point energy audit to all of our potential clients to determine the places in the home where energy efficiency could be better. One of the most common places for this costly heat transfer is in the attic, where heat emission occurs despite fiberglass insulation. By installing ENERGY STAR rated eShield insulation, 97 percent of all heat transfer is prevented. To put it another way, an investment into eShield is guaranteed to reduce your utility bill by 25 percent or more.

In addition to the cost-savings that are incurred with lower utility bills, eShield insulation also qualifies for a number of state and federal energy tax credits making this new insulation in the attic all the more affordable. Installing eShield in your attic is also practical because the existing insulation doesn't need to be removed or replaced. Instead, our contractors install the eShield on top of the existing insulation.

eShield insulation is just one example of the energy saving services provided by AWT Vinyl. We are also proud to feature:
ENERGY STAR qualified replacement windows
Solar attic fans
Foam-backed vinyl house siding
Roofing repair
And more
To learn more about the benefits of installing eShield insulation in your attic and all of our other weatherization projects, contact AWT Vinyl to schedule an at-home consultation and energy audit in Byron, Cochran, Kathleen, Knoxville, Lizella, and beyond today.