Vinyl House Siding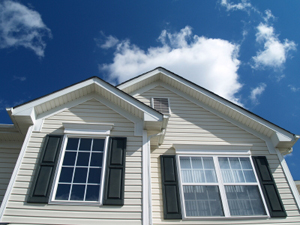 Vinyl House Siding Installation for Macon, Warner Robins, Perry, Fort Valley & Throughout Central Georgia
When you're in the market for vinyl house siding in Forsyth, Macon, Perry, or anywhere else in central Georgia, let AWT Vinyl show you what has made us the most trusted home improvement contractors in the community since 1991. As a member of the Better Business Bureau, Home Builders Association of Warner Robbins, and featuring a Vinyl Siding Institute (VSI) certified installation team, the experienced and knowledgeable staff at AWT Vinyl has the firsthand experience and industry-leading training to install your vinyl siding right the first time.

Vinyl siding offers the homeowner a number of benefits. For one, vinyl house siding is virtually maintenance-free. You don't have to worry about paint chipping or fading, nor cracks or damage suddenly appearing. If your vinyl siding is dirty, some soapy water is usually all that is needed to clean it up. In addition to being extremely durable, vinyl siding is also a beautiful upgrade to any home's exterior and is available in a variety of attractive colors and profiles.

However, house siding is just one of the exceptional products that is regularly installed by AWT Vinyl. We are also proud to feature:
Glass rooms
Gutter guard and leaf protection
And much more
The team at AWT Vinyl takes our work very seriously. Vinyl house siding is a beautiful and practical complement to the home, but it is extremely important that the siding is installed correctly because siding can expand or contract in the sun. Having a VSI certified installer ensures that the siding will fit properly around doors, corners and windows and last over time. Call today for more information on all of our products and services available to customers in Butler, Gray Macon, Warner Robins, Centerville and throughout central Georgia.